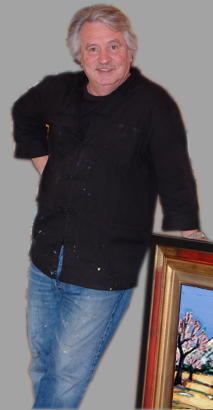 Jean-Claude Quilici - Collection Provence
The particularities of our soil are integrated inside his paintings. We could nearly say that these characteristics are the main materiaw which he uses : the slivered gray of rocks whom he knows to give a severe aspect and real consistence, with a heavy and thick design. He uses a deep black color for provencal shadows of cypress and also for the shadow of a half-open door in front of a desertic field, the cutting shadow of a cliff, the shadow of a steep hill, of a wall in the turn of a lane, in short, the shadow of all vertical forms on our beautiful earth under the sun.
QUILICI carries everywhere with him the secrets of our light, and understands its messages . Happy Painter with a provencal vision full of buzz, what Colette called "The exasperated silence" of ciccadas.

Edmonde CHARLES ROUX - From Book « AMOUR DE LA PROVENCE » Edition Plaisir du Livre.